At East Fish Processing LLC, we follow a futuristic approach in procuring sea species that are sustainable in its every aspect. We possess an international reputation of being the top exporters of freshest and healthy marine food who have a strong focus on the endangered environment of these species. As the first step to ensure the safety of seafood, we source it from proven and trustworthy sources. Precautions are taken to block the contamination of items processing at high-risk processing areas that conform to the standard quality and safety guidelines prescribed by international bodies. East Fish Processing LLC boasts of having fully equipped in-house laboratories to perform organoleptic bacteriological and chemical analyses that clearly avoid product contamination at every stage of seafood processing. Feeding millions of fish lovers around the globe, we are reaching out to new market places that not only span the UAE and the larger GCC region but also the entire Middle East, Far East Countries, USA, and Europe.
The plants confirm to high standards of quality that are ensured and monitored through the highly effective FSSC, ISO 22000 2005, HACCP, EU and USFDA Quality System. The company having a freezing capacity of 50 MT daily including Blast, and IQF Spiral freezers – and 10,000 MT of storage facility.
The companies rely on a fleet of refrigerated & chiller vehicles to deliver fresh, chilled and frozen and processed seafood products right to the doorsteps.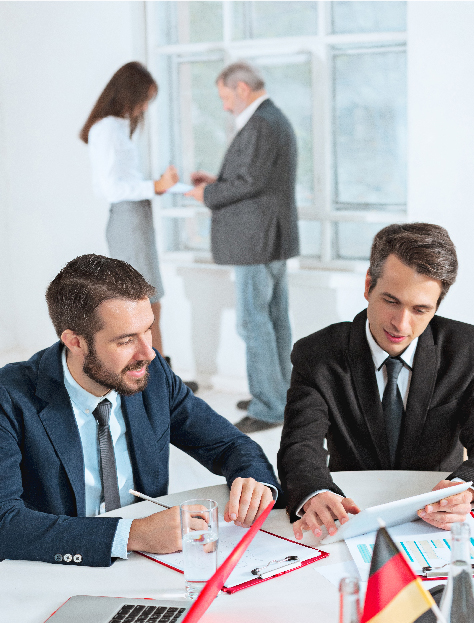 Our Vision
To be the market leader in sea food business and in-demand food products with a profitable, sustainable and an irreplaceable business model.
Our Mission
Source and develop high quality,innovative and value-added products to achieve consistent growth through a well-trained workforce providing exceptional service and thus maintaining a strong and transparent customer -supplier relationship.